LEED Approved "Green Flooring"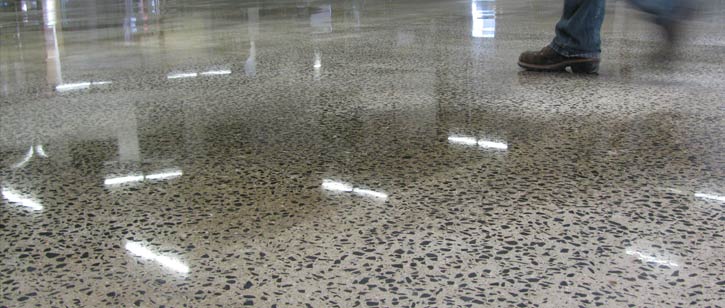 A "GREEN", ECO-FRIENDLY, CONCRETE FLOORING ALTERNATIVE & LEED POINTS
The USGBC (United States Green Building Council) sets voluntary standards for what is considered "Green Construction". The points you receive for meeting their standards are called LEED points. Eco-friendly polished concrete flooring can be used to achieve LEED points for energy efficiency, reuse of existing materials, or by eliminating the need to bring in vinyl tiles, carpets, epoxies or the adhesives associated with these products. LEED point goals are written into many government specifications as contractual requirements during their renovations and new construction and green flooring services such as polished concrete are a great way to achieve LEED Points without adding additional costs to a project.
LEED Certified Buildings:
Lower operating costs and increase asset value

Reduce waste sent to landfills

Conserve energy and water

Be healthier and safer for occupants

Reduce harmful greenhouse gas emissions

Qualify for tax rebates, zoning allowances and other incentives in hundreds of cities